6 Oct 14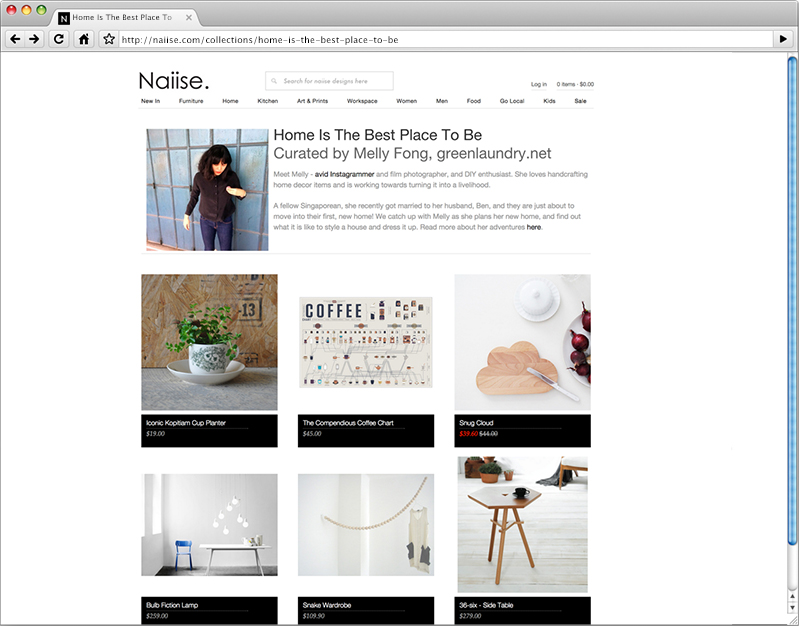 Oh hey hey! I wanted to quickly share this collection curated by me on Naiise. They were so nice to invite me to do this and it couldn't be at a better time as I am right in the thick of renovating our first home. They even included a short interview, and it's been such a long time since I did one, I almost forgot how to type coherently.
Naiise were nice to share a discount code as well. Use GREENLAUNDRY, get 10% off with no minimum spend, valid till the end of October 2014.
About Naiise
Naiise is a curated online destination for original, well-designed products and daily design inspiration. Founded in the belief that design adds value to people's lives, Naiise strives to make good design accessible and relevant to more people through its various touch-points – online, pop-up stores and customer experiences. Naiise is also a platform where designers can promote and showcase their products to larger audiences.
By working closely with its community of partners, curators and customers and maintaining a vibrant social media presence, Naiise hopes to nurture a community of people who love and appreciate good design.
Naiise is design for everyone, for everyday.