5 Dec 09
Hello hello! Both of my sponsors, Feronia Jewelry and Earring Addict, have some news to share with you readers.
First off, Clarie of Feronia Jewelry is having a sale! Everything in her shop is going off at 50% of its original price. Also, you can get a free pair of earrings of your choice worth $20 for purchases of over $100. I know and you know that it's the holiday season and there's no avoiding shopping. Rahhh. So check out her sale and you just might find something for someone on your Christmas list.
Next up, Dawne of Earring Addict will be at Fash Bash this weekend where she will be launching her latest collection Black + Gold!! Fash Bash will be on both Saturday and Sunday, 11AM – 7PM at Red Dot Museum, look out for booth 44! Here's the mailer with sneak peeks of Black + Gold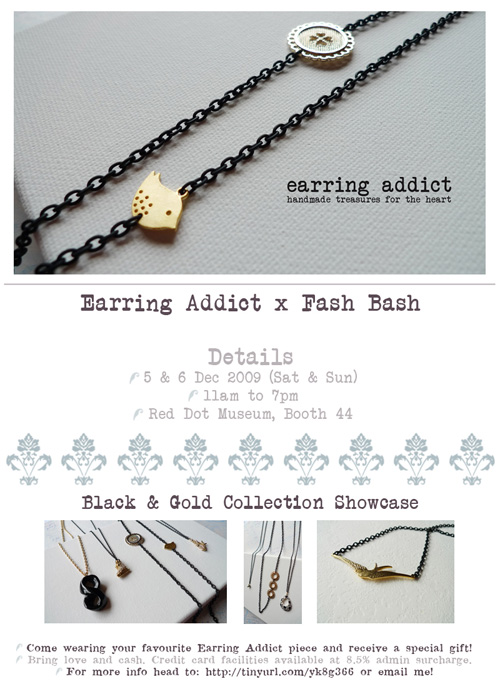 G'weekend everyone!
{P.S. I'm onto replying your comments}
Comments | Tags: earring addict, fash bash, feronia jewelry